April 3, 2013
Hi Folks!
I want to say thank you again for all of the support that everyone has given this new website. With your help, eHorrorBargains.com was recently featured in articles on Fangoria.com and FEARnet, along with lots of message boards and blogs and Facebook walls.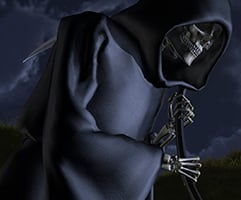 Fangoria.com: Cemetery Dance editor launches eHorrorBargains.com
FEARnet.com: New Horror eBook Website Features Top Titles Super Cheap
If you have anywhere you can post about this site, it would make a huge difference and I definitely appreciate your help.
Also, if you know of anyone who would like eMysteryBargains.com, I think it would be terrific if we could spread the word among mystery fans. There are some amazing deals coming up this month.
Thanks again to everyone for all of your support!
Best,
Brian
Comments